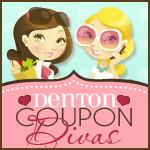 Hannah over at Denton Coupon Divas is having a Couponing workshop this Saturday, July 24th!  She has asked me to drop in and say Hi, so I will!
If you are interested, she is having a Beginner's workshop in the morning and an Intermediate Workshop after lunch!
You can check out all the details here.  If you are planning to be there, make sure you stop by and say hi I'd love to meet you!